Investigators report first disclosures of 12 novel agents during three special sessions
---
Organized by the AACR Chemistry in Cancer Research working group, this year's three New Drugs on the Horizon sessions featured first disclosures of the discovery and structure of 12 novel agents—both small molecules and biologics—that have recently entered, or imminently will enter, into phase I clinical trials.
The first two sessions took place Sunday, April 10, followed by a final session on Monday, April 11. Keep reading for a full recap of all three sessions, which can be viewed on the virtual platform by registered meeting participants through July 13, 2022.
KSQ-4279: A first-in-class USP1 inhibitor for the treatment of cancers with homologous recombination deficiencies
Tumors with BRCA1/2 mutations and other homologous repair deficiencies are vulnerable to agents that target the remaining DNA repair pathways, including platinum-containing chemotherapy agents and molecules targeting PARP1.
"Despite the clinical benefit achieved with these drugs, many patients achieve incomplete disease control, and resistance often emerges," said Andrew Wylie, PhD, KSQ Therapeutics. "With the goal of addressing this clinical need, we applied our proprietary CRISPRomics technology to identify novel targets in cancer indications characterized by defects in DNA repair pathways."
One of the primary targets they identified was the deubiquitinating enzyme USP1, which has established roles in DNA damage repair processes. That led to the development of KSQ-4279, a potent, highly selective inhibitor of USP1.
Studies investigating the effect of combining KSQ-4279 with PARP inhibitors revealed clear evidence of synergy in cell lines with partial or no sensitivity to each agent alone, Wylie said. To investigate how the distinct mechanisms of action of KSQ-4279 and PARP inhibitors would be reflected in their resistance profiles, the researchers used CRISPRomics technology to perform functional genomic resistance screens.
The top-scoring resistance genes for KSQ-4279 were distinct from those identified for PARP inhibitors, which raised the possibility that combining PARP and USP1 inhibitors may provide more durable disease control by reducing the emergence of resistance. Evaluation of KSQ-4279 in patient-derived ovarian and triple-negative breast cancer xenograft models demonstrated dose-dependent tumor growth inhibition as a single agent and in combination with PARP inhibitors.
"These data support the ongoing clinical trial of KSQ-4279 in patients with tumors harboring BRCA1/2 or other homologous recombination deficiency mutations, both as a single agent and in combination with PARP inhibitors," Wylie said. "We hope this will make it into the clinic as soon as possible."
MRTX0902: A SOS1 inhibitor for therapeutic intervention of KRAS-driven cancers
Significant progress has been made in the past several years to directly target the KRAS-G12C mutation following approval of sotorasib by the U.S. Food and Drug Administration, as well as the reported clinical activity of adagrasib (MRTX849).
Despite these breakthroughs, additional therapies that enhance the depth and duration of response to KRAS-G12C inhibitors provide the opportunity to build upon the initial progress, said Jacob R. Haling, PhD, Mirati Therapeutics, who discussed MRTX0902, a potent, selective, and orally bioavailable inhibitor of SOS1 presently in IND-enabling studies.
A structure-based approach was used to identify a novel chemical series that disrupts the protein-protein interaction between SOS1 and KRAS, thereby preventing SOS1-mediated GTP-exchange on GDP-bound KRAS, Haling explained. "Considering MRTX849 preferentially binds to inactive GDP-bound KRAS-G12C, targeting SOS1 [with MRTX0902] increases the ability of MRTX849 to bind and inhibit KRAS-G12C," he added.
The combination of MRTX0902 with MRTX849 enhances the depth and durability of antitumor response in preclinical KRAS-G12C tumor models when compared to MRTX849 alone, Haling said.
MRTX0902 augments additional targeted therapies across a variety of RAS-addicted tumors, indicating that SOS1 inhibition is effective against a broad spectrum of mutations within the MAPK pathway.
"Furthermore, drug-anchored CRISPR experiments with MRTX0902 and MRTX849 uncovered a previously underappreciated functional role of the SOS1 paralog, SOS2, in KRAS-addicted tumors," Haling said.
In addition to aiding in the understanding of SOS and RAS family signaling dynamics, Haling said these studies implicate SOS2 as a potential cancer drug target in the context of SOS1/KRAS-G12C inhibition.
"We anticipate our findings to translate into the clinic and make an impact in patients with RAS-addicted tumors," he said.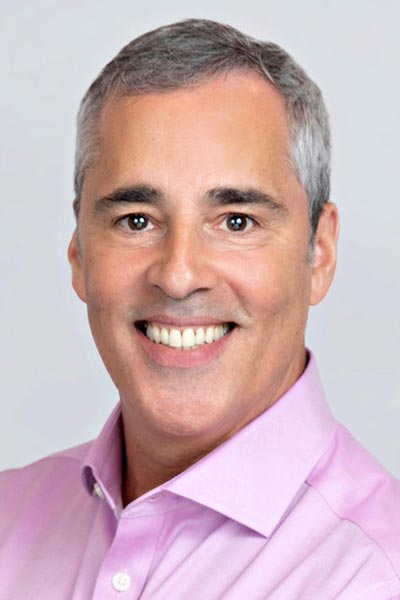 AMX-818: Next-generation conditionally active, masked T-cell engager for the treatment of HER2-expressing solid tumors
T-cell engagers (TCEs) are a highly potent, cancer-killing modality that redirects T-cell cytotoxicity against tumors that express a selected tumor-associated antigen (TAA), bypassing the requirements for T-cell recognition of tumor specific MHC/peptides.
"In addition to their induction of direct cytotoxicity, [TCE] potency is amplified by cytokine-driven actions downstream of T-cell activation that enhance the antitumor immune response," said Bryan Irving, PhD, Amunix, a Sanofi Company. "Because of this two-fold mechanism of action, TCEs have demonstrated clinical activity in patients with 'cold' tumors that are not responsive to other immune therapies such as checkpoint inhibitors."
Irving reported on the development of AMX-818, a conditionally active, masked T-cell engager targeting HER2. AMX-818 was designed to overcome the on-target, off-tumor toxicities associated with existing TCEs by mitigating toxicity against healthy tissues that express the target antigen, he said.
"Extensive in vitro and in vivo preclinical testing demonstrated the potential for AMX-818 to drive antitumor activity similar to an unmasked TCE, yet significantly expand the safety margin in NHPs [nonhuman primates]," Irving said.
Irving said the collective data from these studies demonstrate a significant decrease in toxicity from treatment with AMX-818 compared to its potent, fully unmasked TCE counterpart.
"Together with the data supporting stability of AMX-818 in plasma and healthy tissue, and its preferential cleavage in tumors, the nonclinical data package supports further evaluation in a planned clinical trial," he said. "AMX-818 represents a promising solution to widen the therapeutic index for TCE activity in HER2-high and HER2-low expressing tumors."
BAY 2666605: The first PDE3A-SLFN12 complex inducer for cancer therapy
Velcrin compounds are a class of small molecules that induce complex formation between PDE3A and SLFN12, killing cancer cells that express elevated levels of these two proteins by a mechanism independent of PDE3A phosphodiesterase enzymatic inhibition. Instead, PDE3A binding stimulates the RNase activity of SLFN12, resulting in cleavage of the specific SLFN12 substrate, tRNA-Leu-TAA, said Heidi Greulich, PhD, Broad Institute.
Cleavage of tRNA-Leu-TAA causes ribosomal pausing, inhibition of protein synthesis, and cancer cell death, she continued. "Unlike traditional targeted therapies that leverage dependencies created in cancer cells by genomic alterations, velcrins instead kill cancer cells by a gain-of-function mechanism dependent on the RNase activity of SLFN12," she added.
Developed in collaboration with the Broad Institute and Bayer Pharmaceuticals, BAY 2666605 is the first velcrin to enter phase I clinical trials, Greulich said.
"BAY 2666605 is active in cell line- and patient-derived melanoma xenografts, specifically where elevated levels of the two biomarkers, PDE3A and SLFN12, are expressed," she explained. The researchers also successfully tested the compound in several other biomarker-positive tumor types.
"Biomarker-positive tumors are especially enriched among melanomas, and we have consistently observed tumor regression in biomarker-positive melanoma tumor models in vivo."
BAY 2666605 shows drug-like properties, excellent brain penetration, stimulation of SLFN12 RNase activity, and reduced inhibition of PDE3A enzymatic activity compared with most other velcrins and approved PDE3A inhibitors, Greulich reported. BAY 2666605 has recently entered into a first-in-human study in patients with advanced solid tumors that co-express PDE3A and SLFN12, including melanoma, ovarian cancer, and sarcoma.
---
ABBV-CLS-484: An active site PTPN2/N1 inhibitor that augments the immune response and sensitizes tumors to immune-mediated killing
Pharmacologic inhibition of PTPN2 and PTPN1 (PTPN2/N1) represents a novel therapeutic approach in immuno-oncology that augments innate and adaptive immune responses and also enhances tumor-cell sensitivity to immune-mediated killing.
Marcia N. Paddock, MD, PhD, Calico Life Sciences LLC, and Christina K. Baumgartner, PhD, AbbVie Inc., reported on the discovery and development of ABBV-CLS-484, a highly selective, active site PTPN2/N1 small-molecule inhibitor.
PTPN2/N1 inhibitors increase the activation and function of cytotoxic T cells and increase the pro-inflammatory properties of CD103-positive dendritic cells and macrophages in vitro, Paddock explained. "However, they do not cause nonspecific activation in the absence of stimulation. Rather, they augment signaling in cells that are already activated," she said.
PTPN2/N1 inhibition also has direct effects on tumor cells, she said, by amplifying sensitivity to immune-mediated killing by enhancing the interferon response.
"ABBV-CLS-484 promotes antitumor immunity as monotherapy and in combination with anti-PD-1, leading to dramatic tumor regression, even in models resistant to anti-PD-1 treatment or those with minimal inflammation," Baumgartner said.
Single-cell RNAseq analyses of tumor-infiltrating immune cells confirmed activation of T cells and demonstrated switching of myeloid-derived suppressor cells toward a proinflammatory phenotype, thereby revealing a distinct mechanism of action of ABBV-CLS-484 compared with PD-1 blockade, Baumgartner said.
"Our results show that PTPN2/N1 inhibitors have complementary effects on the immune system and tumor microenvironment that act to promote effective tumor killing," she said. "Based on these robust preclinical data, a phase I clinical trial of ABBV-CLS-484 alone and in combination with an anti-PD-1 agent have been initiated to establish the safety, tolerability, and efficacy in diverse solid tumor indications."
JNJ-78306358: A first-in-class bispecific T cell redirecting HLA-G antibody
Nataša Obermajer, PhD, Janssen Research and Development, reported on the development of JNJ-78306358, a first-in-class bispecific antibody (bsAb) engineered using the Zymeworks Azymetric™ platform to treat advanced-stage solid tumors.
Human leukocyte antigen G (HLA-G) is a nonclassical major histocompatibility class I molecule with an immune tolerance role at the maternal-fetal interface, Obermajer explained. "HLA-G has limited normal tissue expression, mainly detected in the placenta and the pituitary gland. However, HLA-G is expressed in multiple human cancers, with a potential role in cancer immune evasion," she said.
Comprehensive immunohistochemistry analysis of patient-derived tumors has revealed high prevalence of HLA-G expression in renal cell carcinoma (75 percent), ovarian (61 percent), colon (64 percent), and rectal cancers (40 percent), and moderate HLA-G expression prevalence in lung adenocarcinoma, endometrial, and pancreatic cancer, Obermajer said.
"JNJ-78306358 induces HLA-G-expressing tumor cell killing via T-cell redirection," she reported. "JNJ-78306358 demonstrated potent T-cell-mediated in vitro cytotoxicity against HLA-G-expressing tumor cell lines and absence of killing against cancer cells lacking HLA-G membrane expression, highlighting the specificity against antigen-expressing tumor cells."
JNJ-78306358's safety, tolerability, and preliminary antitumor activity are currently being evaluated in a first-in-human phase I trial in advanced-stage solid tumors with high prevalence of HLA-G protein expression.
"This antigen-targeting approach may address an unmet medical need in patients with tumors expressing HLA-G," Obermajer said.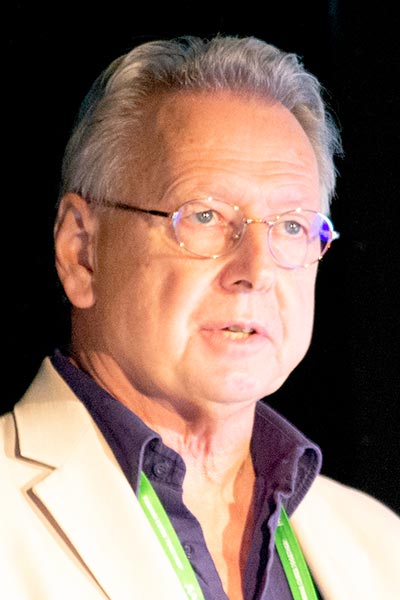 NXP800: A first-in-class, orally active, small-molecule HSF1 pathway inhibitor
Heat shock factor 1 (HSF1) is an ancient stress-inducible transcription factor that plays a key role in the transcriptional activation of the eukaryotic heat shock response.
"Importantly, HSF1 is hijacked by cancer cells to activate a set of genes that overlaps with, but is not identical to, the classical heat shock response," said Paul Workman, PhD, Institute of Cancer Research, London, United Kingdom, who reported on NXP800, a first-in-class, orally active HSF1 pathway inhibitor.
"While HSF1 has been demonstrated to be important in mouse models of oncogenesis, knockout of the homologue of HSF1 has only modest effects in mice and flies under non-stressed laboratory conditions, supporting the potential for a therapeutic window," Workman said. "NXP800 exhibits striking therapeutic activity in xenografts of human clear-cell ovarian cancer and endometrioid ovarian cancer, two serious conditions of high unmet medical need with limited treatment options."
The efficacy and tolerability data indicate a clear therapeutic window, he said, supported by selectivity and safety profiling in pharmacology and kinome panels.
"In addition, we identified deficiency in ARID1A, a component of the SWI/SNF chromatin remodeling complex, as indicative of greater therapeutic responsiveness," Workman said. "This was confirmed through broader evaluation in human cancer cell line panels, which also indicates therapeutic potential for NXP800 in additional cancer types."
A phase I trial of NXP800 is now open, he said, that will first assess safety in patients with advanced solid tumors and then evaluate preliminary antitumor activity in ARID1A biomarker-selected ovarian clear cell carcinoma and endometrioid carcinoma patients.
The discovery and characterization of CFT8634: A potent and selective degrader of BRD9 for the treatment of SMARCB1-perturbed cancers
The chromatin factor BRD9 is a genetic dependency in some cancers, often referred to as SMARCB1-perturbed cancers. Two types of genetic alterations result in SMARCB1 perturbation—SS18-SSX gene fusion and SMARCB1 loss-of-function mutations.
In synovial sarcoma, the presence of the SS18-SSX fusion gene drives the disruption of SMARCB1 function and leads to a synthetic lethal dependence on BRD9, said Katrina L. Jackson, PhD, C4 Therapeutics, who reported on the discovery and chemical structure of CFT8634, a selective degrader of BRD9.
In SMARCB1-null solid tumors, the absence of SMARCB1 protein results in a similar BRD9 dependence.
"Thus, in SMARCB1-perturbed cancers, including synovial sarcoma and SMARCB1-null cancers, degradation of BRD9 is hypothesized to result in an anticancer effect," Jackson said.
CFT8634 is an orally bioavailable heterobifunctional degrader that induces ternary complex formation with BRD9 and an E3 ligase, Jackson said, leading to the ubiquitination of BRD9 and its subsequent degradation by the proteasome.
"CFT8634 is effective at impairing cell growth in a concentration-dependent manner, specifically in SMARCB1-perturbed contexts," she said. "In vivo, oral dosing of CFT8634 in xenograft models of SMARCB1-perturbed cancers leads to robust and dose-dependent degradation of BRD9, which translates to significant and dose-dependent inhibition of tumor growth in preclinical xenograft models."
Based on the preclinical profile of CFT8634, Jackson said that a phase I/II trial in patients with synovial sarcoma and SMARCB1-null solid tumors is planned for the first half of 2022.
---
Discovery of GDC-6036, a clinical-stage treatment for KRAS G12C-positive cancers
KRAS-G12C is one of the most prevalent KRAS mutations, present in approximately 12 percent of non-small cell lung cancers, 4 percent of colorectal cancers, and up to 4 percent of other cancer types.
"The recent discovery and development of covalent KRAS-G12C inhibitors provides an opportunity to inhibit what has historically been considered to be an undruggable target," said Hans Purkey, PhD, Genentech, who reported on the discovery and development of GDC-6036, an orally bioavailable, highly potent, and selective KRAS G12C inhibitor.
"GDC-6036 demonstrates greater potency and selectivity compared with other KRAS G12C inhibitors in vitro, and complete tumor growth inhibition in multiple KRAS G12C-positive cell lines and in xenograft mouse models," he reported. "GDC-6036 exhibits significant antitumor efficacy across KRAS G12C-positive models and demonstrates robust preclinical combination activity with other targeted oncology agents."
GDC-6036 is currently in phase I clinical development as both a monotherapy and in combination with other agents, including an SHP2 inhibitor.
Discovery and first structural disclosure of EZM0414: A potent and selective small molecule inhibitor of the histone methyltransferase SETD2
SETD2 is the only known histone methyltransferase capable of catalyzing H3K36 trimethylation, and it plays a critical role in several biological processes such as DNA damage repair and B-cell development.
Dysregulation in H3K36 methylation can occur in B-cell malignancies, including multiple myeloma and diffuse large B-cell lymphoma, often as a result of mutational events incurred during normal B-cell development, said Jeffery L. Kutok, MD, PhD, Epizyme, Inc. He discussed the discovery and structure of EZM0414, a first-in-class, potent, selective, orally bioavailable small molecule inhibitor of the enzymatic activity of SETD2.
Kutok and colleagues hypothesized that inhibiting SETD2 could target the underlying oncogenic mechanism driven by the dysregulated H3K36 methylation.
"Preclinical studies with EZM0414 provide the rationale for targeting SETD2 in B-cell malignancies and support first-in-human clinical exploration," he said.
A phase I clinical trial is currently enrolling participants and will evaluate the safety and maximum tolerated dose, efficacy, and recommended phase II dose of EZM0414 when administered as a monotherapy in patients with relapsed/refractory multiple myeloma and relapsed/refractory diffuse large B-cell lymphoma.
"Ongoing preclinical studies are aimed at defining the mechanism of action of SETD2 inhibition in multiple myeloma and diffuse large B-cell lymphoma, furthering our understanding of the combination potential, and exploring the therapeutic potential in other indications with dysregulated H3K36 methylation," Kutok said.
The discovery and characterization of CFT7455: A potent and selective degrader of IKZF1/3 for the treatment of relapsed/refractory multiple myeloma
Ikaros family zinc finger protein 1 and 3 (IKZF1/3) are essential transcription factors for terminal differentiation of B and T cells. Depletion of IKZF1/3 inhibits the growth of multiple myeloma cells, confirming their dependency on IKZF1/3, said James A. Henderson, PhD, C4 Therapeutics, who reported the discovery and characteristics of CFT7455, a novel IKZF1/3 degraded.
Immunomodulatory drugs (IMiDs) such as lenalidomide and pomalidomide are effective therapies for the treatment of multiple myeloma and promote degradation of IKZF1/3 via their interaction with the CRL4-CRBN E3 ligase, Henderson said. "However, most patients treated with lenalidomide or pomalidomide eventually develop progressive disease due to acquired resistance, underscoring this unmet medical need," he said.
CFT7455 is optimized for high binding affinity to the E3 ubiquitin ligase component cereblon (CRBN), rapid and deep IKZF1/3 degradation, and potent dose-dependent efficacy in vivo, Henderson said.
"In vivo, CFT7455 catalyzed deep and durable degradation of IKZF3, translating into potent antitumor activity in multiple myeloma xenograft models," he reported. "CFT7455 also retained its activity in models resistant or insensitive to clinically approved IMiDs as a single agent or in combination with the standard-of-care agent dexamethasone. These features make CFT7455 an exciting drug candidate, and it is currently being studied in a phase I clinical trial."
Pharmacological profile and antitumor properties of FHD-286: A novel BAF inhibitor for the treatment of transcription factor-driven cancers
BRG/Brahma-associated factors (BAF) family of chromatin remodeling complexes regulate the chromatin landscape of the genome. Through its ATP-dependent chromatin remodeling activity, BAF regulates the accessibility of gene-control elements, allowing for the binding of transcription factors.
BAF is a major regulator of lineage- and disease-specific transcriptional programs, said Murphy Hentemann, PhD, Foghorn Therapeutics, who reported the discovery and development of FHD-286, a novel compound that potently and selectively inhibits the ATPase components of the BAF complex, SMARCA4 and SMARCA2 (also called BRG1 and BRM, respectively).
Mutational, structural, and biochemical studies demonstrated that FHD-286 acts through a unique allosteric mechanism, Hentemann said. Additionally, he reported that pharmacologic inhibition of the BAF complex resulted in lineage-specific changes in chromatin accessibility in cancer cell lines from diverse origins, and phenotypic screening of cancer cell lines showed that uveal melanoma and hematological cancer cell lines were exquisitely sensitive to BAF inhibition.
"FHD-286 is orally bioavailable and demonstrates robust efficacy in multiple cell line- and primary human tumor-derived xenograft models at well-tolerated doses," Hentemann said. "In preclinical efficacy and toxicology studies, this first-in-class molecule demonstrates an acceptable therapeutic index, which should allow for flexibility in clinical designs."
FHD-286 is currently in two phase I trials for both relapsed refractory acute myeloid leukemia and myelodysplastic syndromes, and metastatic uveal melanoma.
Claim Your CME/MOC Credits for the Annual MeetinG
Access to the AACR Annual Meeting 2023 virtual meeting platform and all on-demand sessions is available through July 19, 2023. To claim CME/MOC credits for qualified sessions, visit the AACR Continuing Medication Education page. Questions? Contact the AACR Office of CME at (215) 440-9300 or via e-mail at [email protected].