Schedule highlights from the Program Chair: Friday, April 14
---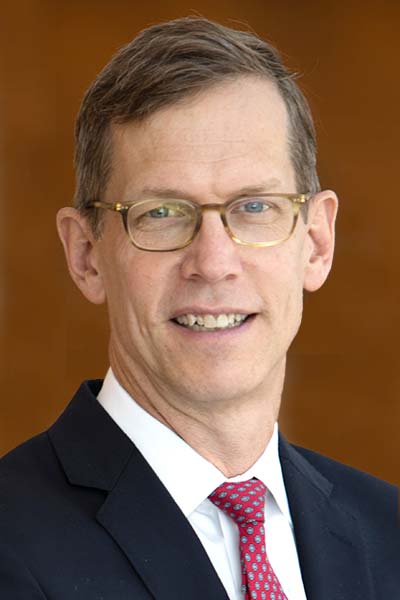 Welcome to the AACR Annual Meeting 2023! Tomorrow is the first full day of the meeting, so it's a great time to download the AACR Annual Meeting App if you haven't already done so. Once downloaded, all app content and functionality are stored locally on your device and can be accessed without an internet connection — including the full text of more than 6,000 abstracts. Registered users can search, browse, and select sessions to create a personal itinerary for the meeting. To register, all you need is the seven-digit registration ID number from your registration confirmation email. It's also printed on your badge.
If you haven't registered for the 2023 AACR Runners for Research 5K Run/Walk, the registration portal is available until 6 p.m. ET this evening. The event starts at 7:30 a.m. ET Saturday morning and it's a great way for runners and walkers alike to kick off the Annual Meeting in the Florida sunshine.
Annual Meeting registration opens at 12 p.m. ET today in West Lobby D of the convention center, then the education program begins at 3 p.m. Sixteen educational sessions and two methods workshops are being held today for in-person attendees and online registrants who purchased an Educational Program Pass. Here are a few sessions I want to highlight for you:
The AACR Annual Meeting makes welcoming, educating, and mentoring our junior scientists a very high priority. It is especially great to see high school students involved in the meeting.
The AACR Annual Meeting makes welcoming, educating, and mentoring our junior scientists a very high priority, even at the high school level. If you are looking for ways to grow professionally, you can add the professional advancement series of sessions to your itinerary. These sessions take place throughout the meeting and are organized to provide important skills to investigators at all levels, from junior faculty to high school students. All professional advancement sessions are free for AACR members with an Annual Meeting registration. Space is limited and available on a first-come, first-served basis, except for the Personalized Career Conversations and Productive Peer Review sessions, which require advance registration. More information about professional and career advancement sessions can be found here.
Be sure to check AACR Annual Meeting News each day for more meeting highlights, program previews, session recaps, and all the news from the AACR Annual Meeting 2023 in Orlando.
Enjoy the first day of the meeting!
Claim Your CME/MOC Credits for the Annual MeetinG
Access to the AACR Annual Meeting 2023 virtual meeting platform and all on-demand sessions is available through July 19, 2023. To claim CME/MOC credits for qualified sessions, visit the AACR Continuing Medication Education page. Questions? Contact the AACR Office of CME at (215) 440-9300 or via e-mail at [email protected].