Schedule highlights from the Program Chair: Saturday, April 15
---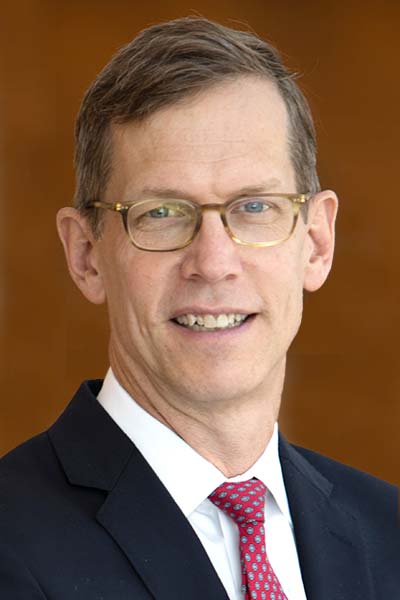 Saturday is the first full day of the AACR Annual Meeting 2023 in Orlando. It will be easy to stay engaged with 41 educational sessions and 14 methods workshops offering plenty of choices.
A methods workshop on Utilizing AACR Project GENIE Real-world Clinico-genomic Data will offer attendees an awareness of the various assets in Project GENIE. The workshop begins at 8 a.m. ET in Room W311 A-D at the convention center. And for those wanting to learn more about Project GENIE, the meeting program includes an AACR Project GENIE track with a handful of session options.
A few more highlights from today's schedule of educational sessions and workshops:
The session for nonimmunologists is always standing-room only, and it gives them an opportunity to learn the latest and offers fresh perspectives to those in the field.
This year — and especially during tomorrow morning's Opening Ceremony at 8 a.m. in W Hall A2-3 — we celebrate the 25th Anniversary of the AACR Scientist↔Survivor Program®, an education program for patient advocates. In addition to key policy sessions, the survivorship track includes other important sessions that address survivorship issues. A handful of those sessions convene today.
The Cancer and Biomedical Research Career Fair will be open from 9 a.m. to 3 p.m. in W Hall C at the convention center. The Career Fair will once again bring job seekers with highly specialized scientific skills (basic and translational researchers, clinicians, and epidemiologists) together with recruiters and potential employers representing academia, cancer centers, government, and industry. Early-career scientists and more experienced scientists will be able to speak with employers during the Career Fair and throughout the Annual Meeting inside the CancerCareers.org Center, located on level 1, West Lobby C at the convention center. Registration for the Career Fair is free to job seekers. Register and upload your CV today.
The day's programming will conclude with the highly anticipated plenary session Beating KRAS: A 30-Year Overnight Sensation, which will take place from 4:15 to 6:15 p.m. ET in W Hall A2-3. It's now possible to "drug" KRAS, but as this session will point out, we have only just begun. Collaboration across disciplines has been the key to success, which has always been the AACR's vision. I look forward to seeing you there!
Claim Your CME/MOC Credits for the Annual MeetinG
Access to the AACR Annual Meeting 2023 virtual meeting platform and all on-demand sessions is available through July 19, 2023. To claim CME/MOC credits for qualified sessions, visit the AACR Continuing Medication Education page. Questions? Contact the AACR Office of CME at (215) 440-9300 or via e-mail at [email protected].