Schedule highlights from the Program Chair: Tuesday, April 18
---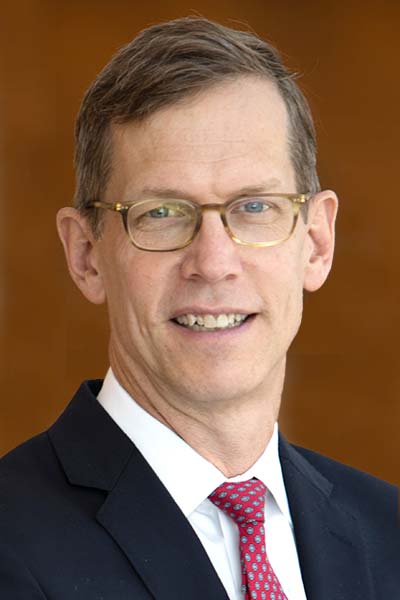 Welcome to another great day of learning and collaborating at the Annual Meeting. If you have not had a chance yet to interact with junior investigators at a minisymposium or poster session, today would be a great day for it. Our junior investigators have never-ending energy and enthusiasm for engagement!
Today's schedule begins with a fresh round of meet-the-expert sessions starting at 7 a.m. ET at the convention center. Topics range from tumor adaptation and plasticity to lessons from mouse models in immunology research.
Speaking of immunology, the field of immunotherapy continues to break new ground. The plenary session Embracing Immune Ecosystems, with chair Judith A. Varner, PhD, will highlight the keys to understanding fundamental immune concepts and how to apply them in the clinic. The session is at 8 a.m. ET in W Hall A2-3.
Immunotherapy continues to break new ground. The key is understanding fundamental immune concepts and how to wisely apply these in the clinic — a path that will be showcased in today's plenary session on immune ecosystems.
If you haven't made it yet, set aside time in your schedule to visit the exhibit hall, open today from 9 a.m. to 5 p.m. ET. It's a great way to see the latest products and services for laboratory and clinical research, and to interact and network with industry representatives and other attendees.
The morning sessions at the meeting always offer eye-opening presentations and discussion. Tuesday morning's schedule includes a clinical trials plenary session on Novel Biomarker-driven Molecularly Targeted Therapy Trials, which begins at 10:15 a.m. ET in the Chapin Theater. Another session to consider at 10:15 a.m. ET is Functional Precision Medicine in Oncology in Tangerine Ballroom 2 (WF2).
Today's afternoon sessions pack just as much punch as the morning sessions. The major symposium Microbiome and Cancer Immunotherapy will examine the mechanisms that explain the relevance of gut and tumor microbes in cancer progression. The symposium begins at 12:30 p.m. ET in Valencia BC.
Also at 12:30 p.m. ET, Future of Phase I Clinical Trials will review changes in the objectives and design of phase I trials. That session is in Room W311 E-H. Biological Basis of Novel Targets for Solid Tumors, at 12:30 p.m. ET in Room W304 A-D, will cover topics related to therapies for solid cancers.
There are three award lectures this afternoon, including the AACR-Irving Weinstein Foundation Distinguished Lectureship with recipient Andrea Schietinger, PhD, at 4:45 p.m. ET in Room W331.
This evening's forum lineup includes one that, by its very name, looks to move beyond generalizations to get to the heart of the matter. Beyond Platitudes and Proclamations: Meaningful Engagement of Diverse Communities in Cancer Research will explore meaningful and mutually beneficial engagement of underrepresented populations in cancer research. This cross-cutting forum will drive the discussion of diversity and health equity, and I am looking forward to it. It's set for 5 p.m. ET in Room W311 E-H.
That's all for today's highlights — keep up the enthusiasm and excellent work, and have a great day!
And be sure to check AACR Annual Meeting News each day for more meeting highlights, program previews, session recaps, and all the news from the AACR Annual Meeting 2023 in Orlando.
Claim Your CME/MOC Credits for the Annual MeetinG
Access to the AACR Annual Meeting 2023 virtual meeting platform and all on-demand sessions is available through July 19, 2023. To claim CME/MOC credits for qualified sessions, visit the AACR Continuing Medication Education page. Questions? Contact the AACR Office of CME at (215) 440-9300 or via e-mail at [email protected].