AACR Annual Meeting 2023: Advancing the Frontiers of Cancer Science and Medicine
---
Excitement is building for the American Association for Cancer Research's marquee event — the AACR Annual Meeting 2023, which will convene April 14-19 at the Orange County Convention Center in Orlando, Florida. Both in-person and virtual registration options are available this year.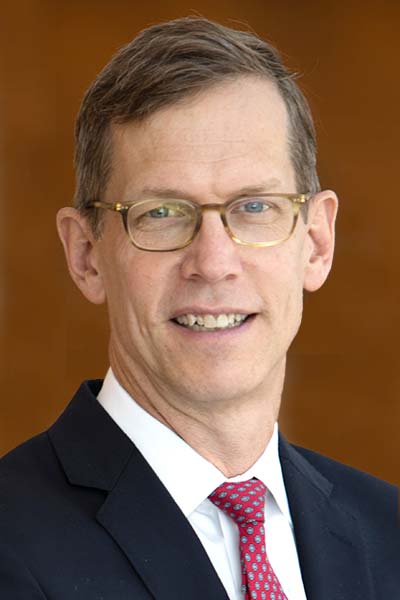 Program Committee Chair Robert H. Vonderheide, MD, DPhil, invites everyone involved in cancer research and care to attend, including patients, professors, advocates, community clinicians, government officials, and philanthropists.
"It's a scientific meeting, but it's accessible, and we'll be enriched by all those voices," said Vonderheide, Director of the Abramson Cancer Center at the University of Pennsylvania.
AACR President Lisa M. Coussens, PhD, FAACR, said the meeting program offers something for every professional discipline working to solve the complex problem of cancer.
"If we've learned anything in the last five years, it's that all disciplines need to be talking to one another," Coussens said. "We've learned that the state of cancer has finally come to a very important inflection point where everything comes together, from chemistry, physiology, and immunology to bioengineering, molecular biology, and drug discovery."
The theme of the meeting, as well as the title of the Opening Plenary Session on Sunday, April 16, is "Advancing the Frontiers of Cancer Science and Medicine."
"The 'frontier' means new territory; we need to take risks and open our minds," Vonderheide said. "It also means we're not satisfied with where we currently are. At our core, there is this adventurous spirit that is looking beyond the status quo."
Meeting planners made it a focal point this year to invite new and diverse faces in cancer research and include them in the program.
"We have worked hard to elevate the next generation and have these presenters in the major sessions, the symposia, the plenaries, the forums — the whole thing — to really have the speakers reflect the people we're leaving this all to," said Coussens, Deputy Director for Basic & Translational Research, Knight Cancer Institute, Oregon Health & Science University.
The meeting will be the AACR's second in-person Annual Meeting since the COVID-19 pandemic forced the cancellation of in-person gatherings in 2020 and 2021. Both Vonderheide and Coussens recognize that the gap created by the pandemic might have resulted in some scientists feeling disconnected.
"Coming out of the pandemic, Dr. Coussens and I were concerned that some of these networks, some of these connections, some of these opportunities for new faculty and new students were not as available," Vonderheide said.
But now the Annual Meeting is back and better than ever. There have already been a record number of submitted abstracts — many of them from junior scientists, graduate students, and post-doctoral trainees.
And for the first time, the online-only Proceedings supplement to the AACR journal Cancer Research will be published prior to the meeting in two parts. Part 1 (regular abstracts) will be published on Friday, March 31, and Part 2 (clinical trials and late-breaking abstracts) will be published on Friday, April 14. Revised Proceedings supplements containing the full text of embargoed abstracts, as well as any late changes, will be published in Cancer Research approximately one month after the meeting.
While there is a virtual attendance option again this year, there are distinct benefits to attending in person, Vonderheide said. One of the meeting's primary objectives is to facilitate face-to-face collaboration.
"We want you to go home with at least two or three new collaborations, two or three new areas you haven't thought deeply about that you can actually act on back in your home environment," he said. "Don't stay in your silo. Spend time on the frontier."
Claim Your CME/MOC Credits for the Annual MeetinG
Access to the AACR Annual Meeting 2023 virtual meeting platform and all on-demand sessions is available through July 19, 2023. To claim CME/MOC credits for qualified sessions, visit the AACR Continuing Medication Education page. Questions? Contact the AACR Office of CME at (215) 440-9300 or via e-mail at [email protected].