Daily plenary sessions highlight the hottest topics in cancer research
---
In addition to the two weekend plenary sessions on April 15-16, the Annual Meeting program includes four other plenary sessions covering some of the hottest topics, latest discoveries, and most recent advances in cancer research and treatment. Here's a brief look at all four:
PL03: Early Detection and Interception of Cancer
Monday, April 17 | 8 – 10 a.m. ET | W Hall A2-3, Convention Center
Advances in early cancer detection provide the opportunity to design novel approaches to cancer interception and help alleviate cancer disparities and increase patient engagement, according to Peter Kuhn, PhD, who will chair this plenary session.
Speakers will explore multiple avenues of research and discovery that have demonstrated that cancer can be detected and assessed early, improving outcomes. Topics include novel insights into carcinogenesis and prevention from normal tissue, early molecular stages of breast cancer and their clinical implications, the complexity of early cancer detection at the societal level and having equitable access to testing, and a spatial multi-omics approach to study pancreatic cancer development.
"We will conclude the session with a discussion of the critical component of community engagement in early detection of cancer as a key to both impacting patient outcomes and understanding early cancer evolution," said Kuhn, Dean's Professor of Biological Sciences at the USC Keck School of Medicine and Michelson Center for Convergent Bioscience. "If we're not careful, we'll create all these advances, but they won't be able to get to the populations that need them the most. Community engagement is a tool that can ensure that all the advances we make in early detection and interception can reach those populations that carry the greatest burden of disease."
---
PL04: Embracing Immune Ecosystems
Tuesday, April 18 | 8 – 10 a.m. ET | W Hall A2-3, Convention Center
This plenary session will examine novel insights into the nature of cancer immune responses and therapeutic strategies to stimulate anti-cancer immunity, according to Judith A. Varner, PhD, Professor of Pathology and Medicine, Co-Leader of the Solid Tumor Therapeutics program, Moores Cancer Center, University of California San Diego, who will chair the session.
Five leading cancer immunologists will detail innovative approaches to studying complex immune cell compartments in tumors. The discussion will include new discoveries of myeloid cell types that significantly impact cancer biology, novel roles for antibodies in anti-tumor responses, tumor macrophage heterogeneity, the latest generation of CAR-T cells, and anti-LAG3 antibodies as novel checkpoint inhibitors. Presenters will also review the latest technical developments that are driving rapid advances in cancer immunology research and therapeutics developments.
"Our goal in this plenary session is to show that the immune system in cancer is multifactorial, that there are a number of cell types that are contributing to immune suppression," Varner said. "There are multiple strategies being developed now to target each of these cell types and, in fact, combinatorial therapy is almost certainly going to be the only way we can effectively combat cancer in the future. This is all very exciting research that gives us hope that, in the long run, we will be able to control cancer with these emerging therapeutic approaches."
---
PL05: New Concepts in Drug Discovery and Engineering
Wednesday, April 19 | 8 – 10 a.m. ET | W Hall A2-3, Convention Center
In this plenary session, five leading researchers will discuss engineered proteins, antibodies, antibody-drug conjugates, and nano-carriers as innovative next-generation cancer therapeutics, miRNA delivery, and drugging undruggable targets. They will also examine the limitations of current approaches, as well as the potential of new approaches to more effectively address the complex challenge of treating cancer.
Sanjay V. Malhotra, PhD, the Sheila Edwards-Lienhart Endowed Chair in Cancer Research and Director of the Center for Experimental Therapeutics, Knight Cancer Institute, Oregon Health & Science University, will serve as session chair.
"There have been major advances in anticancer drug development, ranging from identification of novel targets to different types of drug classes. In this session, experts will discuss new technologies as innovative next-generation cancer therapeutics," Malhotra said. "We will highlight the potential and promise of these approaches, and how they will transform the management of cancer."
---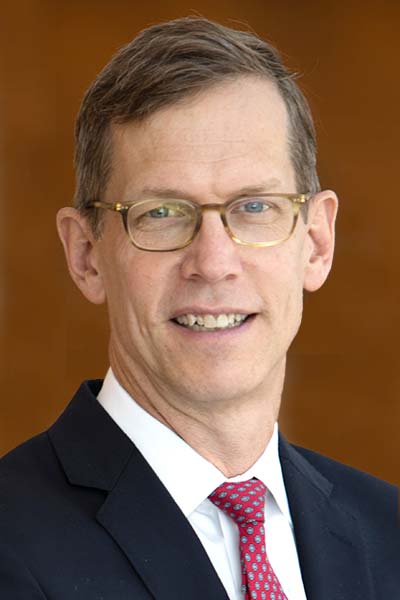 PL06: AACR Annual Meeting 2023 Highlights: Vision for the Future
Wednesday, April 19 | 12 – 1:25 p.m. ET | Chapin Theater, Convention Center
During the final plenary session of the Annual Meeting, members of the Annual Meeting Program Planning Committee will review some of the most significant presentations and important themes from the meeting — from the latest discoveries in basic, clinical, and translational research, to emerging breakthroughs in prevention and early detection, to important advances in population sciences and disparities research.
Program Committee Chair Robert H. Vonderheide, MD, DPhil, Director of the Abramson Cancer Center at the University of Pennsylvania, will serve as chair.
"The daily plenary sessions are wonderful opportunities to hear from leaders in the field who will analyze cross-cutting themes in cancer research and present new data and perspectives," Vonderheide said. "The final plenary on Wednesday will evaluate the new findings presented at the meeting and summarize how advances we are making today will shape the future of cancer research."
Claim Your CME/MOC Credits for the Annual MeetinG
Access to the AACR Annual Meeting 2023 virtual meeting platform and all on-demand sessions is available through July 19, 2023. To claim CME/MOC credits for qualified sessions, visit the AACR Continuing Medication Education page. Questions? Contact the AACR Office of CME at (215) 440-9300 or via e-mail at [email protected].