Two plenary sessions headline opening weekend of the AACR Annual Meeting 2023
---
The opening weekend of the Annual Meeting features a plenary session on Saturday, April 15, that focuses on treating KRAS-mutated cancers, followed by the Opening Plenary Session on Sunday, April 16, that will showcase a diverse series of presentations spanning the continuum of cancer research.
Plenary sessions continue Monday, Tuesday, and Wednesday mornings, with a wrap-up plenary session Wednesday afternoon that will review highlights from the meeting.
Here's a closer look at the two weekend plenary sessions:
Beating KRAS: A 30-Year Overnight Sensation
Saturday, April 15 | 4:15 – 6:15 p.m. ET | W Hall A2-3, Convention Center
The KRAS oncogene, which is mutated in approximately 25 percent of human cancers, has been the target of drug development since its discovery four decades ago. In recent years, scientists have made groundbreaking advances in targeting what was long considered an undruggable target.
In this plenary session, a distinguished panel of speakers will discuss the current state of preclinical and clinical research into the KRAS oncogene, existing challenges, and the future of this critical area of cancer research.
"For many other tumors, advances in immunotherapy and targeted therapy have significantly improved the outcome for patients. But for mutant RAS cancers, these advances have produced only limited results," said Dafna Bar-Sagi, PhD, Saul J. Farber Professor of Biochemistry and Molecular Pharmacology, and Executive Vice President and Vice Dean for Science at NYU Langone Health, who will chair the session. "That has changed quite dramatically over the past few years with the emergence of drugs that target RAS directly and improvements in immune intervention technologies."
Bar-Sagi and the panel will review the history of KRAS research, the successes and setbacks, and contributions of investigators from around the world that led the field to this pivotal juncture.
"The sheer volume of efforts demonstrates how it truly takes a village to get to where we are now — the unwavering commitments of so many people who have been at it for decades and just have not given up," Bar-Sagi said. "But it's not over yet. The future of KRAS therapy is likely to involve a multipronged approach, and we're going to have to really understand why tumors become resistant to drugs and how we overcome that resistance. So, while there is a lot of positivity and excitement about recent developments, there is still a fair amount of work to do to understand how we capitalize on this very recent advance we have acquired as a field."
---
Opening Plenary Session: Advancing the Frontiers of Cancer Science and Medicine
Sunday, April 16 | 9:30 – 11:30 a.m. ET | W Hall A2-3, Convention Center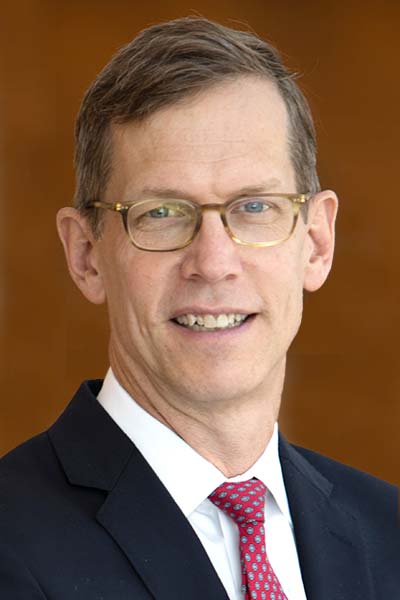 Highlighting the theme of the AACR Annual Meeting 2023 — Advancing the Frontiers of Cancer Science and Medicine — and setting the stage for this year's scientific program, the Opening Plenary Session will feature a diverse roster of speakers and presentations spanning the continuum of cancer research, from the lab to the clinic to the community.
"This session truly exemplifies the theme of the meeting by showcasing examples of how research in diverse fields of study — from basic science and drug discovery to population science and health equity — are advancing those fields and opening up new frontiers in all areas of cancer research," said Program Committee Chair Robert H. Vonderheide, MD, DPhil, Director of the Abramson Cancer Center at the University of Pennsylvania.
Session topics include population health and the challenges of translating knowledge into clinical practice, lessons learned and new approaches in immunology and immunotherapy, new insights into the complexity of cancer cachexia, advances in the prevention and treatment of malignancies in people with HIV, and the continuing pursuit of equity at the frontiers of cancer care.
"What the presentations in this session all have in common is that they illustrate a cross-cutting theme across the entire meeting — the power of multidisciplinary, collaborative science," said Vonderheide, who will chair the session. "The AACR represents a broad spectrum of cancer research and we want people, particularly our young scientists, to leave this session with an appreciation of all the different voices in cancer research and an understanding of how important it is to embrace multidisciplinary science and support the collaborations that move us forward."
Claim Your CME/MOC Credits for the Annual MeetinG
Access to the AACR Annual Meeting 2023 virtual meeting platform and all on-demand sessions is available through July 19, 2023. To claim CME/MOC credits for qualified sessions, visit the AACR Continuing Medication Education page. Questions? Contact the AACR Office of CME at (215) 440-9300 or via e-mail at [email protected].