Schedule highlights from the Program Chair: Monday, April 17
---
Welcome to the third day of the AACR Annual Meeting 2023. It's Monday and the meeting is in full force — it's filled with energy and excitement.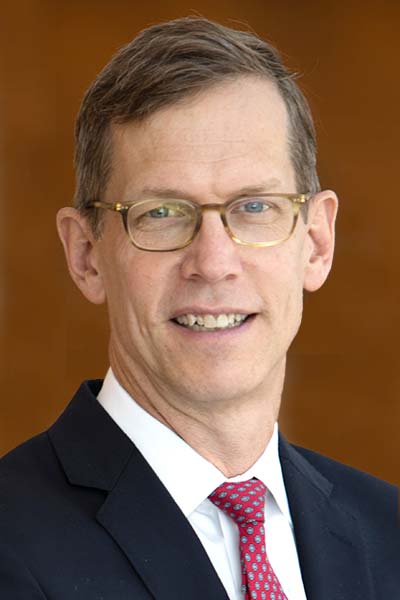 Get an early start on your learning with today's meet-the-expert sessions from 7 to 7:45 a.m. ET. There are many topics to choose from, so don't miss this opportunity to connect with leaders in a wide variety of fields.
The plenary session on Early Detection and Interception of Cancer, from 8 to 10 a.m. ET in W Hall A2-3, will take a closer look at prevention and interception — notable frontiers in cancer research.
After the plenary session, visit the poster and exhibit hall, choose from a variety of sessions to attend, or stop by the Chapin Theater at 10:15 a.m. to hear from National Cancer Institute Director Monica M. Bertagnolli, MD, during an address and fireside chat with AACR President Lisa M. Coussens, PhD, FAACR.
It's incredible to think it's been 25 years since the discovery of trastuzumab. The major symposium 25th Anniversary of Trastuzumab: Impact and Future Directions, which begins at 10:15 a.m. ET in Room W304 A-D, gives us the chance to look back and consider how it's always possible to go from an idea to major impact for patients if we are persistent and insightful.
Prevention and interception represent frontiers in cancer research poised to have huge impact.
Cancer during pregnancy poses complex challenges, and a panel of presenters will discuss this topic during the Presidential Select Symposium on Pregnancy and Cancer, which begins at 11:45 a.m. ET in the Chapin Theater. I encourage everyone to join this evidence-based discussion that presents a multidisciplinary approach.
This afternoon, 12 minisymposia on a variety of hot topics begin at 2:30 p.m. ET. Check the online planner for details on topics and locations to find what most interests you. One option to consider is the Late-breaking Research minisymposium in Room W307, which will feature proffered presentations from authors of highly rated abstracts.
We continue this afternoon with more award lectures, including the AACR-Margaret Foti Award for Leadership and Extraordinary Achievements in Cancer Research. The recipient, Elizabeth M. Jaffee, MD, FAACR, is an AACR Past President (2018-2019) and exemplifies the award as a true champion of cancer research. Her lecture begins at 4:45 p.m. ET in Tangerine Ballroom 2 (WF2).
The five forum sessions scheduled for 5 p.m. ET today are designed to examine important, timely questions and will feature audience participation. The topics for tonight's discussions include cancer care at home, adolescent and young adult cancers, CAR cells, PDX and organoid models, and data sharing..
Two joint sessions take place today, one with clinical collaborators in Japan and the other with our colleagues at the American Society of Clinical Oncology. AACR-JCA Joint Session: Real-world Evidence in Cancer Genomics Research begins at 2:30 p.m. ET in Tangerine Ballroom 1 (WF1) and is followed by AACR-ASCO Joint Session: Myeloid-targeted Agents for Solid Tumors, which begins at 4:45 p.m. ET in Room W315 and will be co-chaired by AACR President Coussens and ASCO President Eric P. Winer, MD.
With all these top-notch sessions and presenters, it's no wonder the Annual Meeting is one of the world's premier meetings. Keep up the good work and be sure to make a new collaboration or two while you are here.
And don't forget to check AACR Annual Meeting News each day for more meeting highlights, program previews, session recaps, and all the news from the AACR Annual Meeting 2023 in Orlando.
Claim Your CME/MOC Credits for the Annual MeetinG
Access to the AACR Annual Meeting 2023 virtual meeting platform and all on-demand sessions is available through July 19, 2023. To claim CME/MOC credits for qualified sessions, visit the AACR Continuing Medication Education page. Questions? Contact the AACR Office of CME at (215) 440-9300 or via e-mail at [email protected]